Uniform & PE Kit
The aim of the school is to have a smart and practical uniform which students are proud to wear. We believe that high standards of personal appearance indicate high standards in all other matters. School uniform must be worn by all students when attending school at any time, unless specified (e.g. on some school visits).  Appropriate action will be taken to ensure, that in the interest of the students, these standards are maintained.
Our uniform items are produced by well-known manufacturers and can be purchased through:
Skip to School 32-34 Water Street, Skipton, North Yorkshire, BD23 1PB
Tel: 01756 229002
www.skiptoschool.co.uk
There is also a parent-run Facebook Group: Settle College Uniform Swap, where uniform can be donated or exchanged.
Any families with particular difficulties with regards to uniform should contact Student Services.
Settle College uniform is smart and unique, whilst also incorporating generic items to keep costs down. The information below explains which items are required, and which are optional. It also specifies which items are branded (with distinctive characteristics e.g.  school logo, and must be purchased from the school supplier) and which are generic (widely available, giving parents choice and control over the cost).
Uniform Regulations
Key Stage 3 and Key Stage 4 Students
| | | |
| --- | --- | --- |
| UNIFORM ITEM | REQUIRED? | BRANDED? |
| Black jacket with College logo | Mandatory | Branded |
| Black tailored trousers or Black Pleated Skirt * | Mandatory | Generic |
| Formal white shirt, short or long sleeved | Mandatory | Generic |
| College tie with house stripe | Mandatory | Branded |
| Black socks | Mandatory | Generic |
| Black belt | Optional | Generic |
| Black V-neck Jumper with College logo | Optional | Branded |
| Black Footwear** | Mandatory | Generic |
* Skirts must be of an appropriate length for school i.e. knee length
** Footwear should be plain black, flat or low heels. Please note that boots, plimsolls, canvas shoes, trainers and backless or toeless shoes are not appropriate footwear for school.  Some sport shops have certain sections that state 'school shoes', however these do not fit within our policy.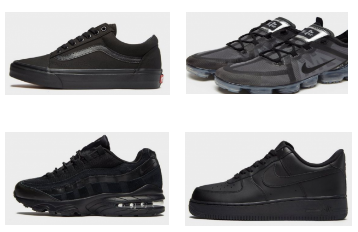 Hairstyles should not be extreme and colourful hair dyes must not be used. Hair, if longer than shoulder length, should be tied back in practical subjects. Make-up and coloured nail varnish must not be worn.
A wristwatch and a single pair of gold or silver studs in the ear lobes may be worn.
All uniform items must be clearly named.
Students and parents / carers should assume that any specific items of clothing or jewellery not mentioned above are not allowed, unless specific permission has been granted.
Physical Education Kit – All Students
UNIFORM ITEM
REQUIRED?
BRANDED?
Navy and white polo shirt with College logo
Mandatory
Branded
Navy & white reversible rugby shirt (girls and boys)
Mandatory
Branded
Navy & white Skort or Shorts
Mandatory
Branded
Navy & white games socks (compulsory for
Rugby/Hockey and Football)
Mandatory
Branded
White trainer/ankle socks (for summer)
Mandatory
Generic
Swimwear*
Mandatory
Generic
Rugby warm-up top: Plain black/navy blue, no big logos
Optional
Generic
Navy & white hoodie with College logo
Optional
Branded
Shin Pads (for football & hockey)
Mandatory
Generic
Gum Shield**
Optional**
Generic
Layers worn underneath: plain black/navy blue***
Optional
Generic
Rugby/Football Boots
Mandatory
Generic
Non-Marking Trainers****
Mandatory
Generic
* Year 7 only. NB Girls' swimsuits must be one piece.
** Although gum shields are optional, they are strongly recommended.
*** Leggings may be worn for warmth but not without shorts or a skort over the top
**** No "Converse" or plimsoll-style shoes
Sixth Form Students
No branded clothing is specified for the sixth form, however we require smart "business dress" standards.
Applying to all:
Smart trousers with a shirt (short or long sleeved). A jumper/cardigan can also be worn and a tie/suit jacket is optional.
Polo shirts are not allowed.
Skirts and dresses should be of an appropriate length.
Shirt/blouse with no exposed shoulders or cleavage.
Leggings may be worn but with a 'tunic' of an appropriate length.
Students should have a formal jacket to wear during formal occasions.
Extreme hair styles, including unnatural hair colours e.g pink/blue/purple are not permitted.
No facial piercings.
Tattoos should not be visible.
Natural make up.
The following items are not allowed:
Trainers, plimsolls and 'Ugg-style' boots. Smart boots can be worn.
Shorts – unless tailored and just above the knee.
Hoodies – this includes wearing a hoodie around school instead of a coat.
Outdoor coats should not be worn around the college.
Combat trousers and Jeans or 'Jeans-style' trousers.
Tops with 'large' logos or inappropriate signage.
Leggings with just a T-Shirt.
Denim clothing.
Caps or hats should not be worn in the school building.
At Settle College we are committed to helping our parents as well as the planet, and as such, we would like to promote the Settle College Uniform Swap Shop.  
This is an enterprise to help parents and reduce waste by recycling uniforms.  It has been set up by a parent, Mrs. Horton, and she runs it via a Facebook page.  
Mrs. Horton is asking parents to use the Facebook page to post any good, clean, useable items of uniform that they may have, and in doing so, to then allow other parents to contact them and arrange to collect the items. 
It has been very popular and there have been lots of uniforms exchanged during the last year - including other items of equipment such as revision guides. Currently, we have lots of new parents coming into year 7 hoping to find items of uniform, however parents with current students are needing bigger sizes so there is a need for those as well. 
The link to the Facebook group titled Settle College Uniform Swap is https://www.facebook.com/groups/430714695753647/?ref=share_group_link.