Summer School
Summer School 2022
We will be running a Summer School in 2022 for current year 6 students who will be joining us in September, running from Monday 15th – Friday 19th August.
If you would like to register your interest, please complete the form at the following link:
Summer School Expression of Interest Form
We will be writing to all interested families shortly, once all requests have been received.
Summer School 2021
After the difficult times recently, it has been a real treat to welcome so many of our upcoming year 7 students to Settle College for our Summer School. We have had over 70 children through the doors this week, and by the looks on their faces, they have all had a wonderful time! The Summer School has been designed to help welcome them to the College, to build their confidence as they transition from primary school, and to begin to foster new friendships.
Over the week, they have participated in a scavenger hunt, PE sessions, science lessons in the lab, video creation using the iPads, and many more exciting activities – as well as working on their maths and literacy skills (in a fun way of course – it is the summer holidays after all!)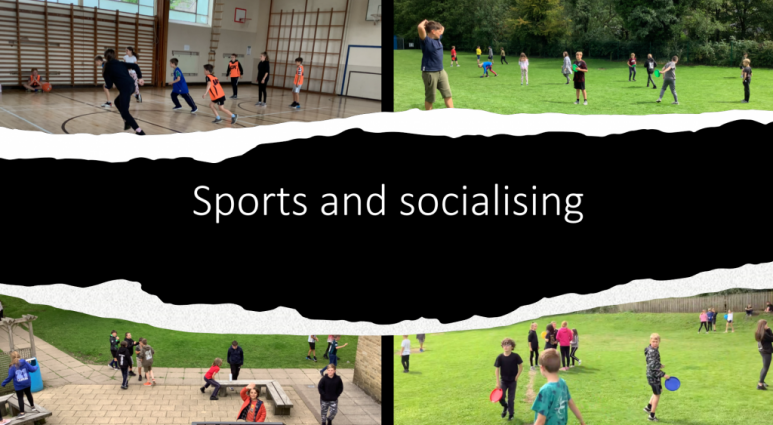 The students have also become familiar with the school site, playing in the gym and even experiencing delicious meals from the canteen.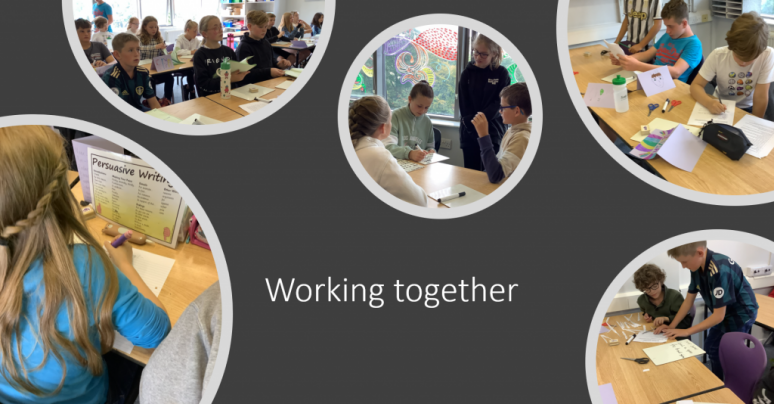 Thank you to all students, parents and friends for making the Summer School such a success! The children have behaved brilliantly, and produced some excellent work.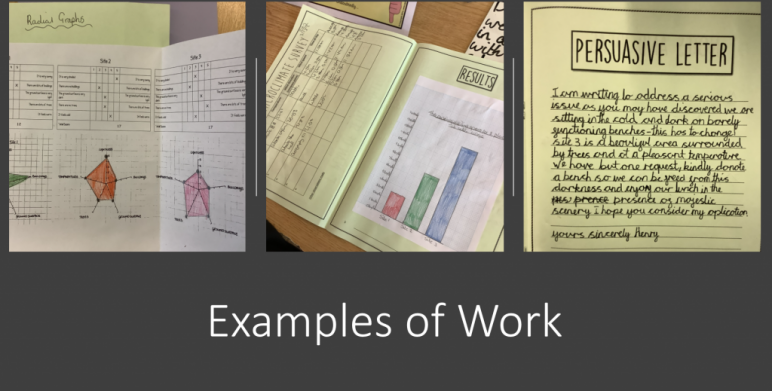 The students have also written lovely letters to those in the year group who were not able to attend the Summer School. A selection of these letters are shown below: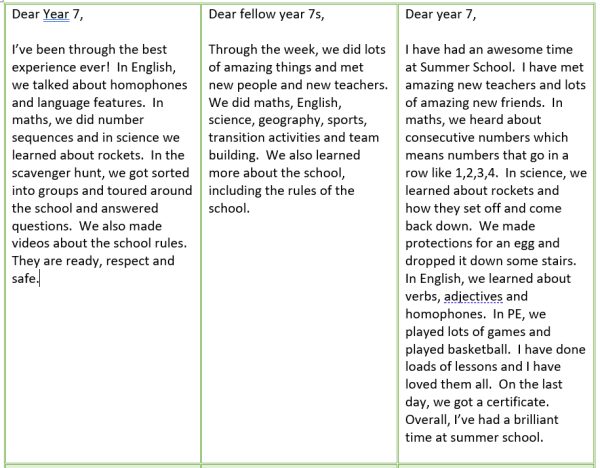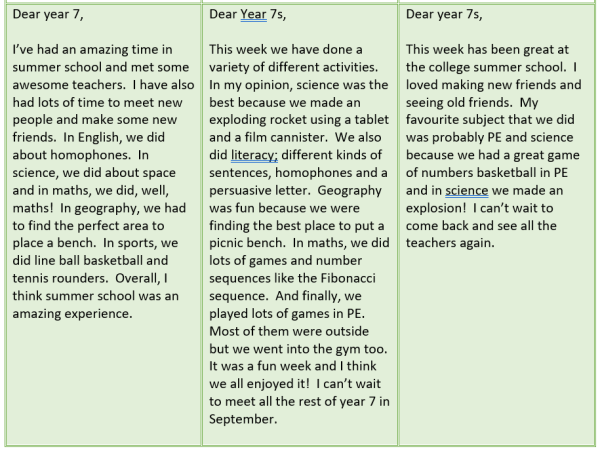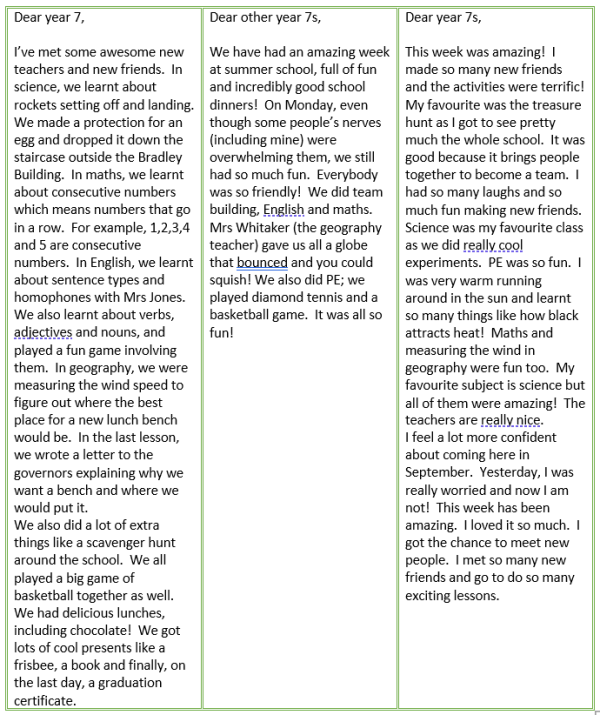 And finally….