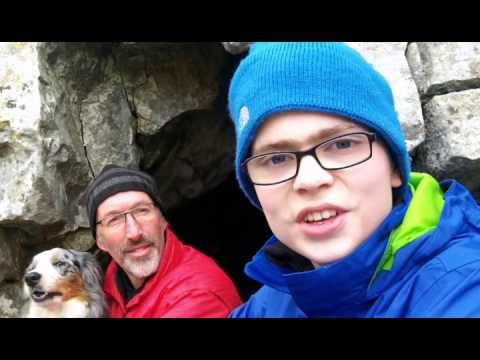 Settle College School Report Video: Cave Rescue
19 March 2015 was BBC News School Report Day.
Introductory article: Cave Rescue
Interim Report: Cave Rescue Report 4th March 2015
Final Report
On Thursday 19th March students from Settle College witnessed the culmination of months of work with the publication of their BBC School News Report on the annual news day.
Teachers and parents alike praised the report, with Principal Michele Costello saying, ''This is an excellent opportunity for the students to demonstrate a range of skills from research to media editing.  Their final report on Cave Rescue is a fabulous achievement."
BBC School News Report is a project which allows pupils to be part of the news, with many making an appearance on national television. Schools across the country choose a topic to report on and then plan, film and create their own news report. Many schools from the country take part each year and for the first time, Settle College joined them.
Led by English teachers Miss Horsfall and Miss Quick, Year 8 students Cameron Ogilvie, Keaver Gilmore, Jamie Lewis, Lily Whittle and Katie Tootill and Year 10 students Nathan Jeffs, Acacia Marshall and Elle Dawson chose to report on the local Cave Rescue Organisation (http://cro.org.uk/) with Jamie interviewing Cave Rescue volunteers and showing how the rescue dogs are invaluable in rescue operations. He enjoyed the project, saying "I enjoyed the experience so much I now want to join the Cave Rescue Organisation as a volunteer when I am 18."
Despite the initial supervision of teachers, the finished report is entirely created by the students including scripting, filming and editing, which includes an interview with Settle College's Head of Drama, Mrs Power (who has benefited from a similar mountain rescue organisation in Scotland when she fell 50ft off a cliff whilst walking near Ben Nevis), and information about the important work done by the Cave Rescue Organisation.
On Thursday 26th March, as part of the project, students hosted a bake sale to raise funds and even more awareness from the vital, local organisation. CRO is funded almost entirely by donations despite doing such an important job and saving many lives each year.
Nathan Jeffs said, "This has been a great experience. I've loved it and learnt a lot; I think a lot of the skills I have learnt will help me in the future.'
Acacia Marshall said, 'It was great fun and I really enjoyed learning about Cave Rescue, especially as they work from Clapham, where I live, and make an impact in the local community."
To view the BBC Schools News report, click the video link at the top of this page.