(If you would like to read our SEND Information Report and Policies, please click here.)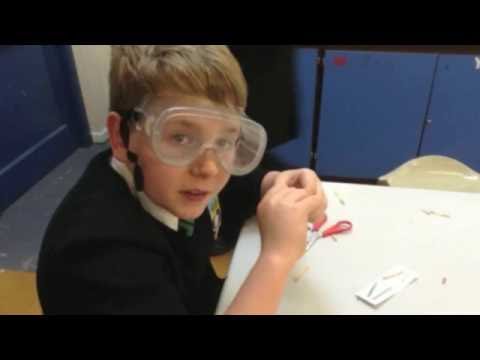 Settle College Video 2016 with soundtrack from former student John Newman
At Settle College, the Additional Educational Needs Department aims to work closely with all other curriculum areas, encouraging them to look carefully at the curriculum on offer to ensure that it is accessible to all students' differing needs and abilities.
The department aims to help students with additional needs to achieve their full potential both academically and emotionally. We offer support in a variety of ways such as in-class support, small group work and individual tutorials along with mentoring and home learning club.
All Year 7 students complete baseline assessments and all Year 9 students are screened in reading, spelling and handwriting skills. Students considered to be at risk academically are, if necessary, placed on an appropriate stage of the Code of Practice and added to the Additional Educational Needs register.
We run a variety of literary support lessons to develop reading, spelling, writing, number and social skills. Differentiation of students' work and a positive, supportive atmosphere underpin the work of the Additional Educational Needs Department in assisting pupils to achieve their potential.
The department has well established links with outside agencies such as:
Educational Psychology Service
Speech and Language Therapists
Autism Team
Social Care
Education Welfare Office
Children and Adolescent Mental Health Service (CAMHS)
Hearing Services and Visually Impaired
English as an Additional Language Services (EAL)
School Nurse
Pupil Referral Service (PRS)
Physically Disabled student Services
All members of the Additional Educational Needs Department offer mentoring to assist students in removing any barriers they may have to learning, helping them work towards their full potential so they can enjoy school. Our Student Services Officers assist with any problems which may be affecting their progress such as;
Attendance
Organisation
Home learning
Concentration
Controlled Assessment
Effort
Behaviour
Revision techniques
We also help students cope with a range of emotional problems such as;
Friendships
Family separation
Self-esteem
Bereavement
Students who are returning to school following long term absence can be offered a range of support such as;
Small group or one to one support
Support certain lessons
Offer home learning/controlled assessment assistance and catch up
Offer regular contact with parents/carers
The Additional Educational Needs department are involved in transition plans and have regular meetings with feeder schools to enable students to feel safe and secure ready for the move to Secondary school.
All members of the department regularly attend career progression development to improve personal and subject knowledge and to ensure the students receive the best possible support.
For further information please do not hesitate to contact us on 01729 822451 or by email: Studentservice@settlecollege.n-yorks.sch.uk
Mrs Grimshaw – Acting SENCO
R.Grimshaw@settlecollege.n-yorks.sch.uk
 The Additional Educational Needs Team
Anthony Bilton
Qualifications: BA (Hons) English
Training : Private English Tutor; Full Permaculture Design Certificate
Annette Bryson
Qualifications: B.Ed Primary Teaching
Training: Secondary TAs Network; Dyslexia; English as an Additional Language; Maths; Behaviour Management; Raising Self-Esteem and Switched Off Students; Training and Planning for Inclusion and Differentiation for SEN; Supporting Students with Hearing Loss; Autism; First Aid; Child Protection
Kate Buckley
Qualifications: BTEC in Performing Arts;  BA Hons in Drama
Training: English as an Additional Language; GTP Teacher Training course with EM Direct 1 Year; Underachieving Boys within the KS3 Curriculum; Autism Training; Behaviour Support Techniques in the Classroom; Whole School Child Protection; Assessment for Learning; First Aid; TA training in Differentiation; Dyslexia.
Sarah Buckley
Qualifications: A'Level Psycology;  A'Level Art;  Extended Diploma in Media Studies
Teresa Bullock
Qualifications: BTEC National Diploma in Childcare;  Specialist Teacher Assistant;  Maths Level 2
Training: Autism; Speech & Language Development; Team Teach; Dyslexia; Epi-pen; Child Protection; First Aid
Jan Fielden
Training: Autistic Spectrum;  Physical Restraint (Team Teach);  English as an Additional Language;  Help with Maths (yrs 6/7/8); Dyslexia;  First Aid
Jules Gott
Qualifications: B'Tec Higher National Business Studies
Training: Working with students who have severe learning difficulties
Emily Holgate
Qualifications: BA(Hons) with QTS in Educational and Professional Studies and English
Training: Autism
Charlotte Lambert
Qualifications: NVQ Level 3 Early Years Care and Education; Basic Food Hygiene Level 2
Training: Child development and learning processes;  Early Years Ofsted training; Health and Safety Training Standards in Design and Technology
Staff Governor
Jayne Lodge
(Assistant Headteacher: Student Services; SENCo)
Qualifications: BA Education and Training (Qualified Teacher Status); MLDP – Middle Leader development Programme; Supporting Learners with SEN (Foundation Degree Module); Skills for Middle Leaders; Basic Food Hygiene Level 2
Training: Autism in the Classroom; Behaviour Management; Inclusion & Differentiation for SEN; Speech and Language Difficulties; Supporting students with Hearing Loss; Physical Restraint Training; Raising Awareness of EAL; Physical Impairment for Curriculum Access; First Aid; Health and Safety Training Standards in Design and Technology
Linda Nash
Qualifications: City & Guilds Level I & II Desktop Publishing;  City & Guilds 730/7 Teaching Certificate; A Level Photography
Training: Working with Children who Stammer, Child Protection, Autism, Irlen Syndrome.
Currently studying:  Level III Diploma in Supporting Teaching and Learning Level II, English & ICT, GCSE Maths
Mandy Parker
Qualifications: B'Tec in Graphic Design & Illustration;  Foundation in Art;  L.D.A.F. (Learning Difficulties
Accredited Foundation);  NVQ2 Health & Social Care;  Timian (Training in Challenging Behaviour );  Emergency First Aid at work
Training: Personal Safety & Management of Aggression & Violence; Breakaway & Physical Intervention; Management of Challenging Behaviour & Restrictive Intervention; Autistic Spectrum Disorder; First Aid in the Work Place
Roxana Popa
Qualifications: BA in Philosophy and Sociology (Qualified Teacher Status);  Highest level of DELE (the official language proficiency diploma issued by the Spanish Ministry of Education and Science)
Training: Autism; Dyslexia; First Aid
Additional Languages: Speaks: Romanian(native), Spanish(proficient), German(intermediate).  Understands: French, Italian, Portuguese